Lisa serves as the Chief Executive Officer of the Fort Bend Regional Council on Substance Abuse, Inc.  She brings more than 25 years of substance abuse prevention, treatment and program administration experience to FBRC.  Lisa joined the Council in 1987 and was named Executive Director in 1991.  Her dedication to this field and Fort Bend County, coupled with a strong business management and counseling background make her an outstanding advocate and a leader in the fight against substance abuse.
John has more than 30 years experience counseling adults, youth and families toward recovery from substance abuse.  He joined FBRC in 1993 as a Youth Counselor, quickly advancing to Youth Program Coordinator and was named Program Director in 1999. Presently, he serves as the Council's Chief Operating Officer.  John entered the counseling field because he recognized a need for counselors with a philosophy that builds on the client's strengths, and his ability to counsel youth and families is unrivaled.
Ms. Reimer joined FBRC in 1993 as the Director of Finance.  As the organization grew, the position was changed to Chief Financial Officer.   Her background includes a BBA in Accounting from Sam Houston State University and over 30 years of experience in audit, not-for-profit and government accounting disciplines.
Laura brings 28 years of experience in substance abuse counseling, prevention, treatment, grant writing, program development and management to FBRC. She is a Licensed Chemical Dependency Counselor and a Certified Prevention Specialist. Laura has been with the Council since 1999.
Prevention Program Director
Bob is a licensed psychologist with over 30 years' experience providing services to students in public schools, as well as their teachers and parents. He served as Director of Student Support Services in Fort Bend ISD for 22 years. In that position he supervised school psychological, social work, nursing, safe and drug-free schools, and counseling staff and programs. Bob and his wife, Celeste, have two grown children, both graduates of Fort Bend ISD, and two grandchildren.
  Treatment Counselor, LCDC
Anthony Iroko has been a treatment counselor at FBRC since 2015. Anthony started with the organization as a volunteer in 2014. He is also a Therapon (faith-based) belief therapist. Anthony completed his ungraduated degree with honors (Magna Cum Laude) in psychology from Walden University 2011 and will be completing his postgraduate program in Public Health in November 2016. He is a member of the American Counseling Association and an active member of the American Public Health Association. Anthony has a long record of active volunteering in the community; his passion is working with the homeless population sharing hope with those who are searching for purpose in life.
 Treatment Counselor, LCDC
Fanta has a passion for helping people to make real change in their lives and through her career in substance abuse counseling has been able to make a difference in people's lives.  She worked in criminal justice and in 2013 transitioned to the substance abuse field, which was a pivotal moment in her life. Her message to her clients promotes change talk and self-efficacy.  She completed her Associates in Arts at Houston Community College and is completing her Bachelor's Degree at The University of Houston Downtown with plans to pursue her Masters' Degree in Counseling. She loves working with individuals and families who are battling addiction, teaching them the tools and skills needed to maintain their sobriety and rebuild their family system. When not working, she spends time with her children and friends, influencing the change she desires to see in them and others.
 Treatment Counselor, LCDC
Ginger Rose joined Fort Bend Council in February 2016. She came to FBRC with a BA in Social Science from Boise State University, Licensed as a Chemical Dependency Counselor, a Certified Alcohol, Drug Abuse Counselor III and a Certified Prevention Specialist. She has been working in the field of counseling since 2005. She claims Idaho as home, but Texas is a great second home. Ginger and her husband Chris moved to Texas in spring of 2013. Ginger enjoys training her two black labs and reading historical fiction in her spare time.
Treatment Counselor, LCDC
Michele has been a Licensed Chemical Dependency Counselor for over 15 years and has a heart for helping others overcome their current challenges.  Having experience in substance abuse treatment and counseling, her belief in clients' ability to change and achieve greater happiness in their lives through recovery is her desire for all clients.  Michele became a Licensed Chemical Dependency Counselor in 2001, and returned to Ashford University in 2015 to attain her Bachelor's Degree in Applied Behavioral Science.  When not working or studying, Michele enjoys spending time with her son, family and friends, or riding her Harley Davidson motorcycle.  
Rashan is a native of New Orleans, Louisiana – a place she endearingly refers to as "her home."  She began her career working with children, youth and families as a Social Worker for the Office of Community Services in Harahan, Louisiana.  Rashan holds a B.A. in Sociology, and Master's Degrees in both Social Work and Public Administration.  Her work is truly her passion, and allows that to drive her purpose.
Treatment Counselor – LCDCI
Shirley holds Bachelor of Arts degree (healthcare administration) from Texas Southern University, a Bachelor of Arts degree (biblical counseling) from the College of Biblical Studies, as well as a Licensed Chemical Dependency Counselor (LCDC) certification from the Institute for Chemical Dependency Studies in Houston, Texas.  After advocating for healthcare and criminal justice reform in various positions in the Texas Legislature from 1999 to 2003, Shirley decided to deal with addiction and mental illness hands on by making addiction counseling her career choice.  Shirley aspires to continue her education by pursuing a Master's in Clinical Counseling/Marriage Family Therapy, as well as becoming a Licensed Professional Counselor.
Treatment Counselor – LCDC
Teresa Jimenez, LCDC (Chemical Dependency Counselor) and CCJP (Certifies Criminal Justice Addiction Professional), has more than 20 years of experience in the substance abuse and mental health field (working with dual diagnosis).
Treatment Counselor – LCDC
Vince has 38 years experience within the Mental Health field, with 29 of those years specifically in the focused on the area of Substance Abuse.  He has held numerous positions within the field with ever increasing responsibilities, but his true passion is serving clients.  Vince channels his skill and years of experience toward effecting positive change for both his clients and the families of those individuals directly impacted by chemical abuse and addiction.
Treatment Counselor – LCDC
Shelia has more than 17 years of experience with counseling, motivational interviewing, and crises of adults and families in recovery from addiction.  She has held numerous positions within the field with increasing responsibilities.  She began inspiring youth, adult and families at her church through motivational speaking. She realized early that her purpose and her passion is helping others.  Shelia brings her skills, talents and years of experience toward affecting positive change for both her clients and the families of those individuals directly impacted by chemical abuse and addiction.
Youth Prevention Counselor
Born and raised in Dayton, Ohio, Camille moved to Houston in 2001 and graduated from University of Houston-Downtown (Bachelor's degree in Interdisciplinary studies minor in Psychology). She has 15 + years working with children, adolescence, and families in the Fort Bend and Alief school districts, DePelchin Residential Treatment Center, Youth Department at Bethel's Family Church, and the YMCA mentoring program. Camille is very passionate about working with youth and enjoys her field of work tremendously. She is preparing to go back to school in the fall for her Master's in counseling for adolescents. She enjoys spending time with her two daughters when not working, and loves to travel – at least twice a year.
As a Youth Prevention Counselor, David is right in his element helping middle, junior high and high school students overcome personal challenges that they may encounter.  A product of the Fort Bend Independent School District, David is right at home serving children in the neighborhoods her grew up in.  His goal is to inspire young boys and girls to overcome the illegitimate influences and definitions of young adulthood that they have been accustomed to or influenced by. When not in the classroom, David loves to attend the sporting events of schools in the district.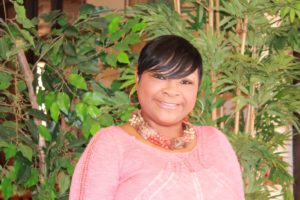 Youth Prevention Counselor
Emerald is a native of Baton Rouge, Louisiana. She has worked in the social service field for over 10 years, helping youth and their families. She has a Bachelor of Arts degree in Political Science and a Master of Arts degree in Public Administration from Southern University and A & M College in Baton Rouge. Emerald enjoys traveling and spending time with her family.
Frank has worked with children and teenagers since 2001. He has a great love and compassion for all types of people specifically youth. He volunteers with many charity groups and organizations within his community to strengthen, and educate future generations. Frank enjoys hunting, outdoors, exercising with his fitness group and hanging with family and friends.
Program Manager 
Adventurous. Creative. Passionate.  Enthusiastic.  Full of Life.  These are a few words to describe the personality of Leandra. She joins FBRC with more than eight years of experience working with at risk youth whom life has dealt an unfair hand.  Leandra loves working with youth because she believes each day is another chance to leave a footprint in their journey of life.  In her spare time, she loves traveling, SHOPPING, spending time with family and shopping again.
Youth Prevention Counselor
Leigh is a graduate of Houston Baptist University and has over 13 years of experience working with children and youth in the education and social services fields. She enjoys cooking and spending time with her family.
Youth Prevention Counselor
Leon is a graduate of Briar Cliff University with a degree in Mass Communications. During his 14 years overseas, he developed a passion for giving back and helping youth. He went back to school to pursue a Master of Science degree in Mental Health Counseling. He is also passionate about basketball and currently coaches a university team and a USA National Team for athletes with Intellectual Disabilities.
Youth Prevention Counselor
Niketa, preferably called Nikki, is a native of Flint, Michigan. She holds a Bachelor's of Social Work degree from University of Michigan-Flint and a certification as a Prevention Consultant. Before relocating to Texas in August 2016, Nikki has worked for over three years providing prevention services to adults and youth. "My goal is to help individuals change their perception of harm, when it comes to substance use." When not working, Nikki loves spending time with her fiancé and three daughters.
Youth Prevention Counselor
Born in Orange, TX, Thaddeus moved with his family to Houston and has been in Southwest Houston/Alief-Fort Bend communities since five years of age. Thaddeus is a Class of 2009 Graduate of George Bush High School (FBISD) and 2014 Alumnus from Huston-Tillotson University in Austin, TX where he received his bachelor's degree in Kinesiology and Education. He is a member of Phi Beta Sigma Fraternity, and plans to pursue a Master's degree in Education. Thaddeus services Fort Bend ISD students, spreading HOPE and encouragement. Thaddeus believes that the success of life is determined by where you end, not where you start.  This philosophy has inspired him to transform the lives of  children by providing the support they need socially and emotionally, to positively impact their well-being, growth and character development. Thaddeus loves spending time with his fiancé and family. 
Youth Prevention Counselor
Sandra began working with children and youth in the Rio Grande Valley as a tutor for AmeriCorps while she attended high school. She graduated Texas A&M University in 2012 with a degree in Sociology and English Rhetoric. Before joining FBRC, Sandra was a Life Skills Training Facilitator for a non-profit that served youth in the juvenile and foster care systems. During her free time, she enjoys painting, photography, and exploring different ethnic cuisines.
Youth Prevention Counselor
Kenzia graduated from The University of Houston-Downtown with a Bachelor of Science degree in Social Science. She has been working with children for over three years in both the public and private sectors. When not at work, Kenzia spends her time taking pictures of her daughter.
Coalition Specialist
Lauren Ibekwe received a Bachelor's of Science in Community Health Promotion at the University of Arkansas in 2013, and a Masters of Public Health at the University of Texas Health Science in August 2016. Lauren has worked in the field or prevention over 7 years. Her primary focus has been on research, health advocacy and program development for youth and young adults. She joined FBRC's Community Prevention Coalition in June 2015.  She has led initiatives which fostered youth empowerment and development, coordinated community-level prevention efforts, and worked to establish systematic environmental change in Fort Bend.
Payal joined FBRC as Coalition Specialist in January 2014.   Payal has received her bachelor's degree in Health Education and has Graduate certificate in Public Health.  When not working Payal enjoys cooking vegetarian meals and spending time with friends and family.
Administrative Assistant
Administrative Assistant
Administrative Assistant